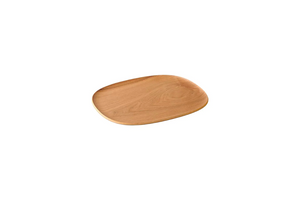 Non-slip minimal natural tea tray. Ideal size for a teapot and tasting cups or two standard cups.
Specs
Dimensions: W265 x D215 x H12 mm / W10.6 x D8.6 x H0.5 in
Material: Natural wood (Willow plywood, urethane coating)
Care instructions: Clean the surface with dry or tightly wrung out dishcloth after use. Do not soak in water or wash in dishwasher.
About KINTO: KINTO is a Japanese brand aspiring to create products that enrich your everyday life.